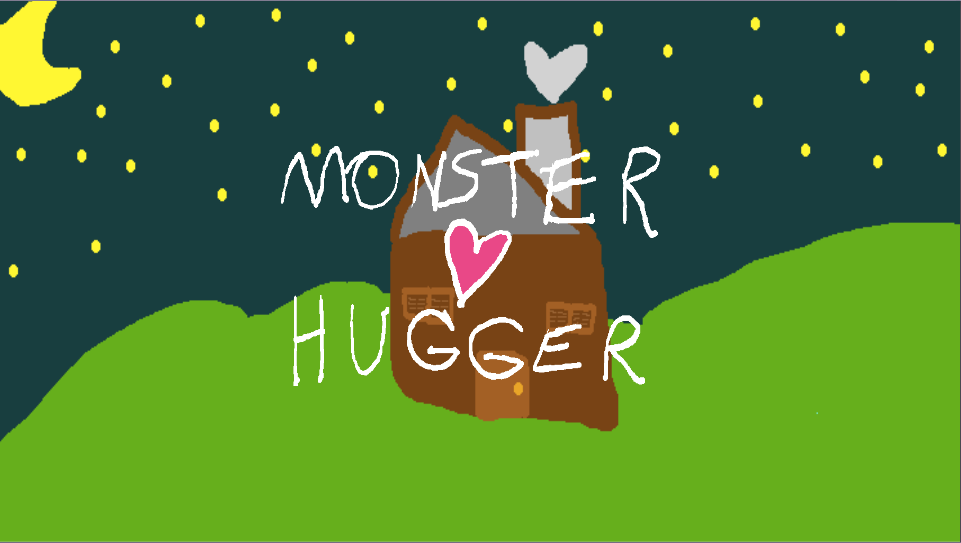 Monster Hugger
A downloadable relaxing space for Windows and macOS
Monster Hugger is a game I made for folks who might just need a place to relax and explore. The main mechanic of the game is hugging and just about everything in the environments can be hugged. Experiment and see how all the monsters and objects react to you hugging them. I hope this can be a serene and peaceful place for you, if you ever need it.
This is also the first game I've made to have an original soundtrack! Huge thanks to Sor for doing the music tracks in this game. Go check out their stuff here: https://twitter.com/YaiSor
P.S. I plan on adding more to this as time goes on, so check back every once in a while and there might be new stuff added!
Controls:
Keyboard:
WASD-Move dragon around
E-Press and hold to initiate hug, some monsters need more reassuring than others
C-Take screenshot
Left shift-Run
Xbox controller:
Left analog stick-Move dragon around
Right shoulder button-Press and hold to initiate hug, some monsters need more reassuring than others
A button-Take screenshot
Left shoulder button-Run
Whenever you take a screenshot using the in-game functionality you can go to the folder in the project's files titled "MonsterHugger_Data" and find the screenshots saved there. They should be saved in the format "SS_CurrentTimeAndDate.png"
I'm working on a more elegant solution for storage of the images but for now you can still access them and share them if you go into this folder!
Known bugs:
-Sometimes the little dragon gets so excited that they get stuck hugging. If this happens to you, make sure to find the nearest huggable object and press the hug button quickly then release. This usually calms them down enough to where they're back to normal.
-Mac version hasn't been tested yet but it should be OK. If there are major issues, please let me know. I don't have a Mac to test with but I'll do my best to fix the problems.
Download
Click download now to get access to the following files:
MonsterHuggerBuild_0.076_PC.zip
32 MB
MonsterHuggerBuild_0.076_Mac.app.zip
37 MB