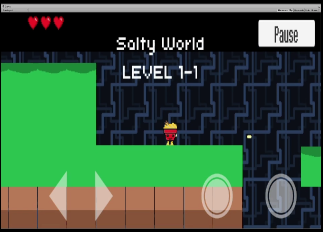 Ramen Man
A downloadable game for Android
Ramen Man is a mobile game project I completed as part of my college curriculum in game development. It's a short experiment in working with mobile control schemes and features a very odd story.
Take control of Ramon as he gets transported to another universe where the peaceful residents of Foodlandia have been attacked by the evil Rot! The Council of Food from this enchanted land take it upon themselves to transform Ramon into their protector, Ramen Man!
Save the residents of Foodlandia as a giant bowl of sentient soup and rid the land of Rot's evil once and for all!
Features three completely unnecessary costumes for Ramen Man!
Each Costume is unlocked with a password:
Cool - unlocks Fez Ramen
Bowl - unlocks Bowler Ramen
1234 - unlocks Top Hat Ramen
Download
Click download now to get access to the following files: